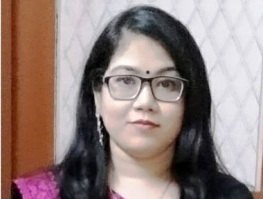 Ms. Violina Kalita, M.Pharm.
Assistant Professor
Ms. Violina Kalita presently designated as Assistant Professor at NEF College of Pharmacy, Guwahati, Assam, India. She has completed her B. Pharm. and M. Pharm. in Pharmaceutics from GIMT under Assam Science & Technology University.
She has worked as a Quality Control Officer at Ajanta Pharma Ltd, Palasbari, Assam. She has published two review and two research article in International Journal and has attended and participated in many National and International seminars and conferences. She is keen to utilize her utilities and potential to scale great heights through continuous learning process and utmost dedication to impart quality education to the students.
<< Back >